Beto O'Rourke did not win his Senate election in Texas last Tuesday. But Veronica Escobar and Sylvia Garcia won their House races, becoming the first Latinas to represent Texas in Congress. Meanwhile, in Harris County — where Houston is located — 19 black women were elected as judges. It's victories like these by women of color that Movement Mujeres, a new project launched on Tuesday, aims to champion.
Movement Mujeres was launched by Deeds Not Words, a nonprofit led by Wendy Davis, the former Texas state senator who gained national attention for her filibuster against an abortion bill in 2013, and Jolt Initiative, a nonprofit dedicated to increasing civic participation among Latinx individuals in Texas.
"My goal is that women of color will no longer be underestimated in Texas," Cristina Tzintzun, executive director of the Jolt Initiative, tells Bustle. Tzintzun believes women of color in Texas have been undervalued and underinvested in, and she hopes that Movement Mujeres' work will allow them to "be seen as a force to be reckoned with that are going to reshape the politics of hate, division, and exclusion."
The plan is to literally invest in the leadership of women of color, including with 25 two-year fellowships that will begin in 2019 (Movement Mujeres is already accepting applications). The fellowship will help train those 25 women to serve in positions of power, whether that's in elected office or in social justice or nonprofits. Movement Mujeres additionally plans to train 1,000 women of color in leadership, Tzintzun says.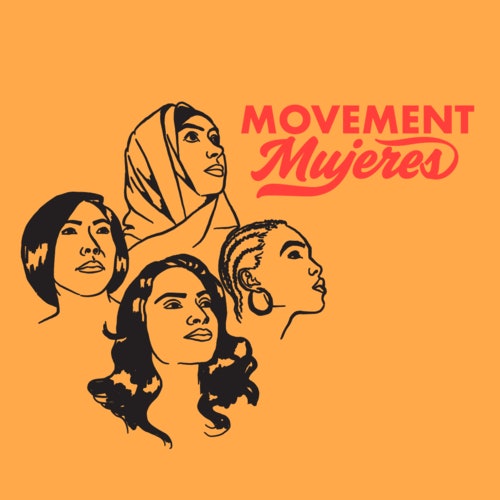 "The young women that we work with, through this kind of sense of worth that we can give them, will see their place and their right to be in those [political] conversations and to be not just recognized in those conversations, but powerful in them," Davis tells Bustle.
Davis and Tzintzun were encouraged — if not particularly surprised — by the results of last week's elections. Early estimates showed that turnout among both youth and Latinx voters in Texas was very high, according to NBC News. That data has led some to speculate that Texas could turn into a majority-Democratic state, as the Dallas Morning News reported. But Tzintzun warns, "You can't build a movement of change if you don't have leaders."
"We are poised to gather a momentum that is growing and to make sure that we position that momentum favorably so that the change is long lasting and sustained," Davis tells Bustle.
So Davis' Deeds Not Words and Tzintzun's Jolt Initiative are teaming up to use their respective skill sets to invest in the next generation of leaders and "to give young women of color in Texas that opportunity that so many times has been afforded to other people, but not to them," Tzintzun says.
As a former elected official who describes herself as "not a natural-born leader," Davis understands the importance of early training and encouragement. She hopes that at the end of Movement Mujeres' project, "we have elevated a number of young women into positions of power, whether as people who have run successfully and been elected to office, [or] as people who are working within the political system in other ways," such as managing campaigns, running legislative offices, or working in the nonprofit world.
With more diversity in politics, issues like maternal mortality and low health insurance rates among Latinxs can be addressed to change people's lives.
"We want to make sure that we're investing in their voices and leadership to make that happen," Tzintzun says.
---
Keep Reading